Multipurpose​ ​Photo​ ​Reveal​ ​Intro​ ​and​ ​Opener
Multipurpose Photo Reveal Creative Intro
This photo reveal After Effects project is a creative yet easy to use project that multiple images to fly-in and swirl around before resting to reveal a centralized logo. Actually logo or any piece of multimedia you wish to highlight.
Short and punchy designed to create a flashy opener that users won't skip automatically!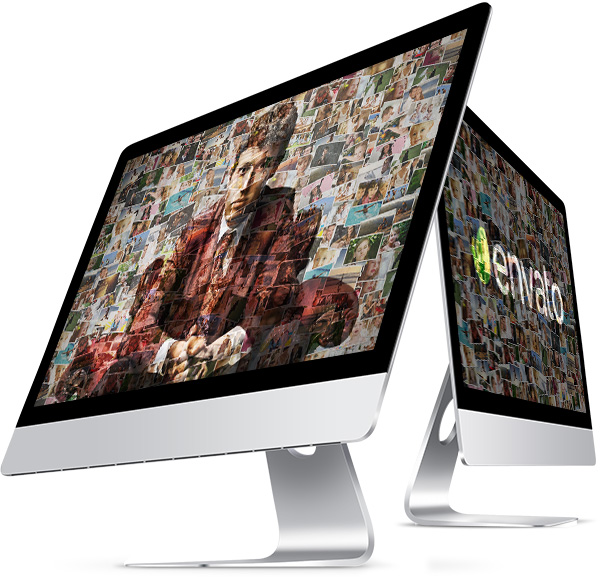 Designed to be easy to use with full documentation and tech support on standby. All you need to do to create a dazzling intro for your next project is simply add your media.
The project composition has been clearly structured so it is very simple to add your own media – open the project in After Effects, go to the Composition timeline and choose "logo or photo or video" and drag and drop there any images or multimedia you wish to highlight.
Drag and drop any audio file into the composition "music" and you've got a neatly tailored professional-looking project in next to no time.
Easy to Modify
With detailed instructions, modifying the project is very simple. Add up to 50 of your own photos/images for the opening swirling effects before the reveal, you change the background to suit your needs, add your own music or audio for the perfect sting.
Update the color correction with the click of a checkbox to 'enable' up to 9 different color correction and adjustment layers, or add a professionally created effect to give that personal touch with Blur, Depth of Field, Vignettes, Photo Frames or a range of Flares with easy to use Layer Controls on the final composition.
Full HD Resolution
The composition is created in 1920 x 1080 at 29.97fps. This gives you a very flexible size HD output which can also be changed very easily, making it possible to render your final intro video in any resolution and any fps you need.
Perfect For
The project is perfect for anyone looking for a classy, simple, quick and easy to use multimedia project that swipes to reveal a final graphic element including a logo, photo, vector graphic or image.
This makes it perfect for:
● Intros
● Openers
● Video Stings
● YouTube Channels
● Corporate Video openers
● Weddings
● Ceremonies
● Family photo albums
● Multimedia projects
● Birthdays
● Anniversaries
● Portfolios
● NGOs
No Plugins Required
Best of all you won't require any additional plugins to get your final project file up and running. Everything has been meticulously created using After Effects (compatible with CS5 and higher) to that you simply open the project file you need and start adding your multimedia.
Compatible with Adobe After Effects
CS5 and above
Note – Please note that the music is not included with your purchase. Here is the link: Elegant Logo
Support
Feel free to contact me if you have any questions of a technical nature post-purchase. I am very open to your questions and only too happy to help!