Movie Opener
Outstanding epic cinematic movie opener with realistic 3d Earth and 3d texts. Project is compatible with after effects cs4 and above.
MOVIE OPENER
After Effects CS4 project template for your movie intro or trailer or any kind of epic cinematic looking introduction video.
No 3rd party plugins required, only cycore filters – included in after effects.
The template is created in full HD 1920×1080 but if it's too much for your needs, after customization you can create a new composition with your preset (1280×720, pal, NTSC…) and just drag and drop my final composition to your new composition and render.
Only used plugin is knoll light factory, but there is also the prerendered version of the project, so you don't need to have any 3d party plugin installed.
The help file is included, you will see how is easy to customize this template. Also, you can learn something about render time optimization "section 2. – tips for faster render" – you must check this and remember these tips and tricks 🙂
Link for free font included.
Sound effects are from freesound.org, and all of them are under Creative Commons Sampling Plus 1.0 License. Sounds used in this project:
– dopdidop
Music is not included, if you like it please send me a message from my profile page.
IMPORTANT:
As you can see in the following images is a logo, not text as you can see in the video preview. There is the prepared composition for your logo, and you can turn on/off that layer where ever you want – instead of any text from the preview.
Click at these thumbnails to see 3 frames in 1920×1080 resolution:
Click at these thumbnails to see 4 color variation in 1920×1080 resolution: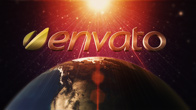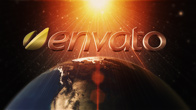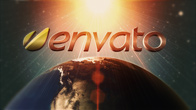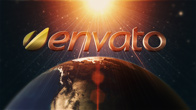 animation, black, blue, cinematic, epic, film, intro, movie, opener, particles, red, scary, space, title, yellow, earth